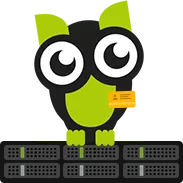 Few people know that most of the data centers in the Netherlands are located below sea level, and even if this seems unlikely, we do not want to leave this little thing as not so important when housing the company's expensive equipment and absolutely priceless data of our customers. We chose the Serverius DC2 data center, in one of the suburbs of Amsterdam. Being an exception to the rule, this data center is located above sea level, which means we can be calm - the servers will not get wet.
This building is a "fresh" object (put into operation in the summer of 2014), specially built as a data center (not an old warehouse or factory floor), so it uses the most advanced solutions in the field of data center construction. However, it is also the second data center of Serverius Holding B.V., which has been successfully operating in the server and network equipment colocation market for many years, and its network is one of the most powerful in all of Europe.
The data center is built in accordance with the degree of reliability of Tier-III, which guarantees the highest stability due to the duplication of all vital nodes of the facility. Serverius provides only hosting services for client equipment, and therefore you will not be able to buy hosting from them or rent a server.